MW
Michelle Welch
Real Estate Specialist
208-350-0888
As a John L. Scott broker, my mission is transactional excellence and client satisfaction. That means I work tirelessly to make your home buying or selling process as efficient, stress-free and lucrative for you as possible.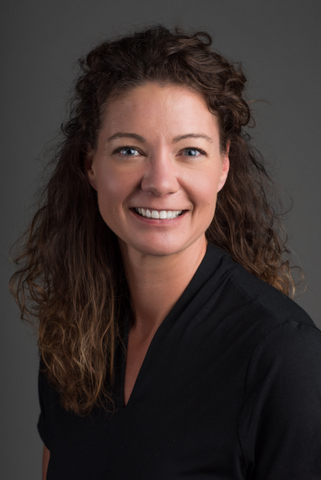 Meet Michelle
Michelle Welch has been in real estate for the last 13 years and is based out of the John L. Scott Boise office. Before real estate, Michelle was the office manager for her family-owned business, a True Value hardware store, and held roles in everything from HR to payroll.
Michelle always prioritizes quality over quantity during transactions. She spends the needed time with each of her clients and never rushes through anything. Michelle always keeps the end goal in mind, which is helping people find their dream homes.
Although she is based in the Boise office, Michelle works with clients – varying from first-time homebuyers to people looking to relocate– in Meridian, Eagle, Emmett and Nampa. Michelle primarily works with single-family homes, but since she grew up on a farm she possesses a lot of knowledge around acreage property.
An active member of her community, Michelle sits on the city council and also volunteers for local events. When she's not working, she can be found training for half marathons and Spartan Races, skiing, kayaking and mountain biking. You can also catch her at her side business, where she sells fudge at her weekly farmers market.
---
At John L. Scott, we understand that selling your home is a life event that requires the ultimate care and expertise. It requires a detailed strategy that is customized to your home, area, and market conditions. For us, just getting your home sold is not enough. Our goal is to get you superior results and convert our clients into raving fans. With over 87 years of innovation and success, we've seen more real estate markets than almost anyone else. What this means for you is that we understand current pricing trends, negotiations, and marketing to get your home sold for the best price possible in the least amount of time. We don't just advertise—we market your home. In today's day and age, the power of digital marketing is more important than ever before. Everything is mobile and everything is instant, so all of our technologies are created to embrace both. Our marketing reaches virtually one hundred percent of the buyers and engages them in the home search experience. John L. Scott has an exclusive federally trademarked program that is called Seller Listing Launch. It's all about creating a unique buzz around your home and tapping into the backlog of buyers while attracting new ones. There's a distinct John L. Scott advantage that truly sets us apart from our competition. Our personal representation produces exceptional results for our clients. Transactional excellence is what we do, but our higher purpose is living life as a contribution—at home, at work, and in the community. We look forward to showing you more in person.
---
"Michelle was excellent!! Aided in staging our home to show the best, negotiated our offers that came in and efficiently handled our closing. HIGHLY recommend her!!"
– oldtownoptometry
---
"Incredible individual to work with!!! Very professional, knowledgeable, and courteous! A pleasure to work with on every level! Always had my best interest at heart. Would highly recommend!!"
– basmith7491
---
"Michelle is a outstanding realtor. Both my father and I have used her for purchasing and selling of our homes. She is always available to help and extremely knowledgeable. She went above and beyond to help my husband and I find the right home for our family. Michelle was always prompt in responding to any of our questions and concerns. I've recommended Michelle to my friends and neighbors. Michelle won't disappoint you!!!"
– loyalk
---